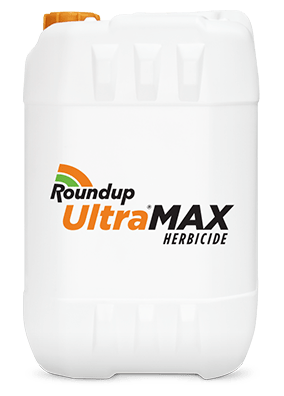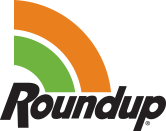 Roundup ULTRA® MAX
A powerful 570 g/L glyphosate formulation, Roundup ULTRA MAX is the latest in Roundup technology, offering advanced performance and flexibility. Made to the highest quality standards, enhanced performance includes more comprehensive weed controlling capability, greater translocation qualities, and rainfastness. Roundup ULTRA MAX is at the forefront of weed control.
Active Ingredient
570 g/L glyphosate (present as the potassium salt)
Key Crops
Fallow
Pre-Harvest Wheat
Cotton
Sorghum
Sugar Cane
Chickpeas
Pulses
Lentils
Pasture
Forestry
*Roundup ULTRA® MAX will deliver commercially acceptable weed control when it is applied according to label directions. As a rainfast offer, Sinochem Australia will replace up to 100% of your initial use amount of Roundup ULTRA MAX for re-treatment if a commercially acceptable weed control result is not achieved when applied at least 20 daylight minutes prior to a moderate rainfall shower. Contact your local agent or Territory Manager at Roundupag.com.au for claims. This offer is in addition to other rights available to the consumer under the law. The product label should be consulted before use of Roundup ULTRA MAX and where required seek professional advice. Roundup ULTRA is a registered trademark of Monsanto Technology LLC used under licence by Sinochem Australia. © 2015 Sinochem International Australia Pty Ltd.